Ingredients:
3lbs Chicken, cut in pieces and skin removed
Chicken Seasonings:
2 tsp Salt
1/2 tsp Black pepper
2 tsp Sugar
3 Large cloves garlic, minced
2 stalk escallion (white part only), chopped
Gravy:
1/2 cup Cooking oil (for frying chicken)
1 Large onion, chopped
1/4 each, Red and Green bell pepper, chopped
1 Sprig of thyme or 1 tsp dried
1 tsp Pepper sauce (check out the best hot pepper sauce)
1 Tbsp Tomato ketchup
2 cups Hot water
1 tsp salt (to taste)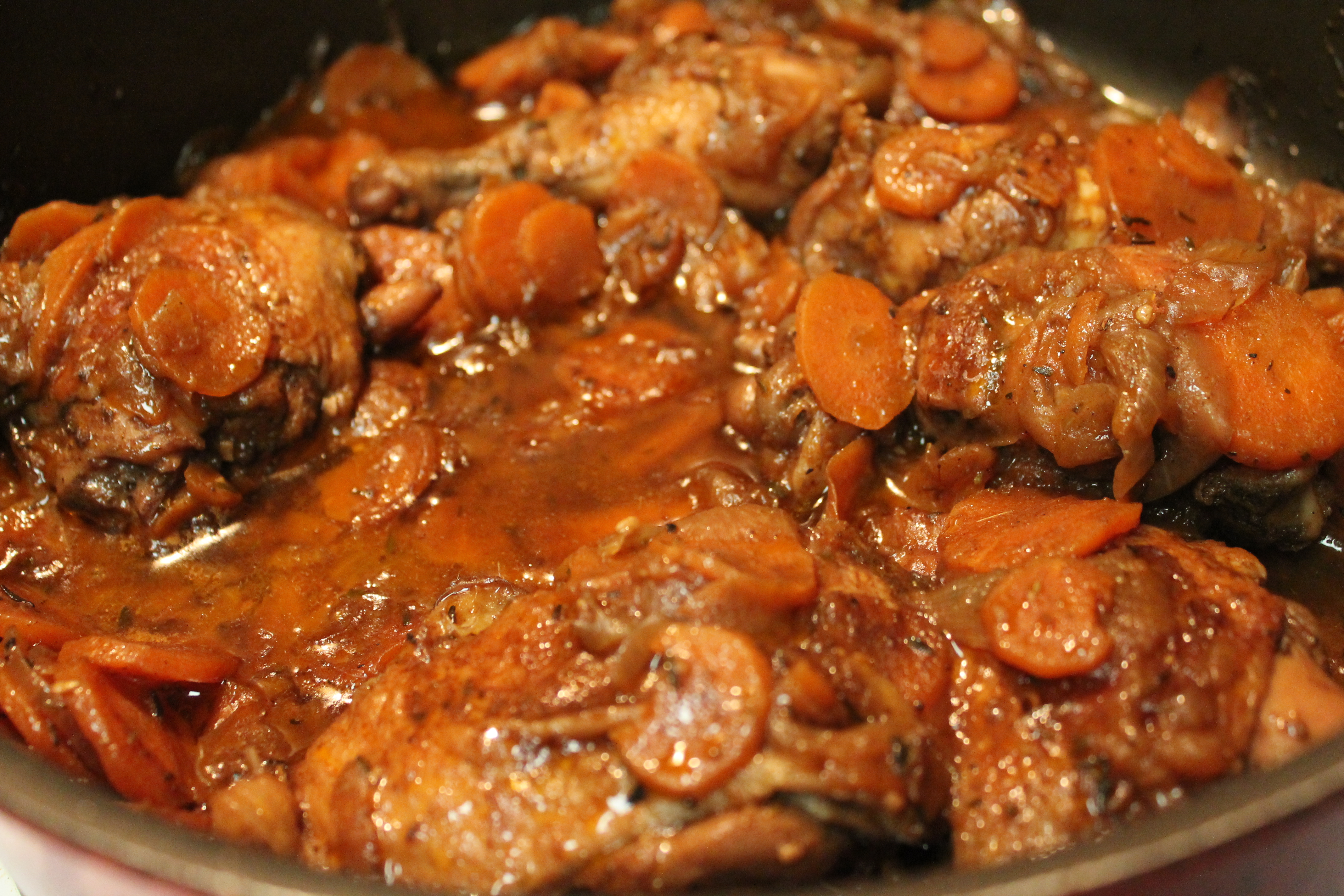 Preparation:
1. Season chicken with salt, black pepper, sugar, garlic and scallion (green onion). Marinate the chicken overnight of at least one hour before frying.
2. Remove scallion from chicken and, on High heat, fry the chicken in cooking oil for 2 to 3 minutes on each side, until browned. Remove chicken from pan.
3. Remove half the cooking oil in pan and use remaining oil to fry onions and bell peppers until onions are transparent.
4. Add thyme, hot pepper sauce, tomato ketchup and 1 cup of hot water to pan and stir; taste gravy and add 1 tsp of salt, if needed; let simmer for 5 minutes.
5. Add chicken to gravy. Add 1  cup of  hot water and turn heat to Low and cover pan. Simmer chicken for 30 minutes or until it is tender and the gravy has thickened.
Serve it up with steamed rice and vegetables or salad, and some Fried Plantains,