Several women said the 80-year-old Oscar winner inappropriately touched them without consent and made sexually explicit comments.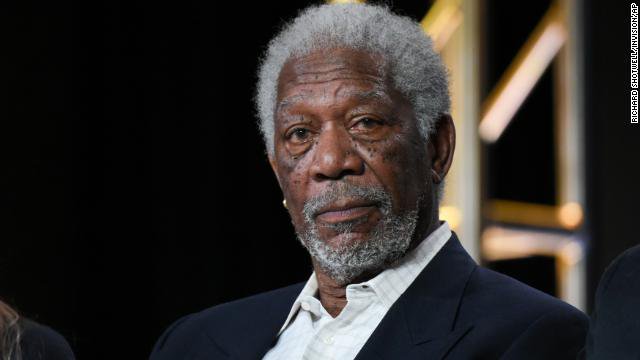 Sixteen women came forward with horrifying stories of misconduct and harassment about Morgan Freeman.
The Oscar winner, 80, inappropriately touched women without consent, made sexually explicit comments and did more disgusting things, several women said to CNN.  Eight women said they were victims of harassment and others of inappropriate behavior by Freeman during an investigation into the veteran actor's conduct, the news outlet reported Thursday (May 24).
Eight women said they witnessed Freeman's misconduct on multiple movie sets. Several women detailed an uncomfortable environment at the actor's production company Revelations Entertainment over the last ten years.
A production assistant said what she initially thought was a dream job with Freeman for his Going In Style film turned into a nightmare in summer 2015 when he harassed her for months. The actor made comments about her figure and touched her without permission including rubbing her lower back. Freeman even tried to lift her skirt and asked if she was wearing underwear, the assistant told CNN.
Freeman's horrifying misconduct began to become known among the women who worked with him on movie sets, creating a scary work culture. The women refrained from wearing any body-hugging clothing as to avoid unwanted attention from the actor, who still made them feel uncomfortable and violated their personal space. They waited to report the actor's behavior because they feared for their jobs.
The actor also made demeaning comments that were allegedly witnessed by Lori McCreary, Freeman's Revelations company co-founder. McCreary was the target of Freeman's degrading public comments in a second incident, the women said. Three entertainment reporters, including one working for CNN, also detailed horrifying behaviors of Freeman during press events.
No word on Freeman's response to these women's' stories.
The actor's reported behavior indicates systematic problems that exist in the entertainment industry, especially with powerful men in Hollywood who have harassed women. The #MeToo movement has given many women the courage to call out these men and their predatory behaviors. With the recent sentencing of Bill Cosby, these women now can see that their stories can be taken seriously and lead to serious consequences for those who assault them.
Report: Morgan Freeman Accused Of Misconduct, Sexual Harassment By 16 Women